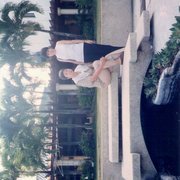 mata
Mata, 70 y.o.


Joined 15 years ago, profile updated 5 years ago.

Displaying posts 1 to 10 of 47.
tattooed429
66, Rio de Janeiro, Brazil

Hello, Mata, greetings from Rio, thanks for visiting🙂

RichardDelightful
53, Mount Pleasant, United States

Hello Mata,
Thank you for visiting my profile.

JAMES1943
77, London, United Kingdom

Thanks for seeing my profile!

Well hello , thank you for your visit to my profile , I hope you had a good Christmas and New year's ...

tamfs
71, Evansdale, United States

You like the same two tv shows I do!!

Rivieredemiel
56, Tunis, Tunisia

Thanks for visiting my profile ☺

you are doing well when you have many problems and are still happy it is something that many never learn